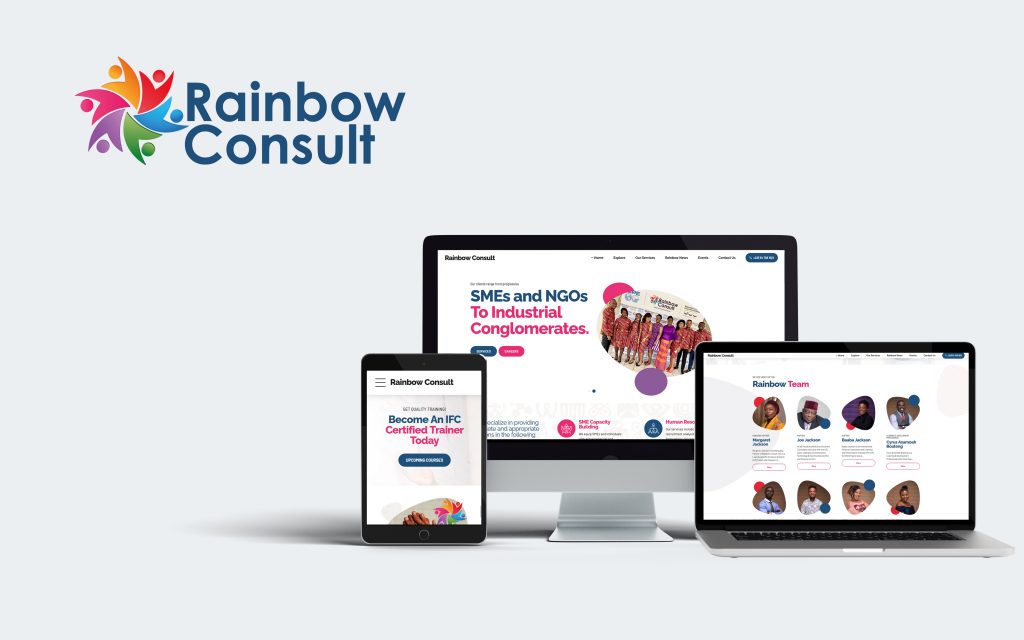 Rainbow Consult Website
Rainbow Consult is a Management Consulting Firm specializing in providing complete and appropriate solutions for professional and organizational growth. Linqworth Limited was tasked to develop a website that would showcase what they do to the world.
The Linqworth team was able to make this possible and at the end of the day a stunning website was achieved. We used their dominant colours to create a warm feel. The various pages presented the content in a simple and well organized way. We used the content given in the best way possible while adding elements when the need arose. We are sure that this website provides a holistic view of what Rainbow Consult stands for. Take a tour of this website, we are sure you would be inspired to get yours done with us.